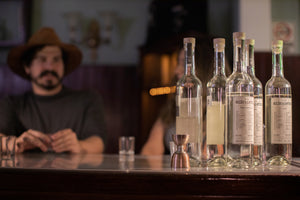 The Mezcaloteca experience
You will be able to compare and contrast 3 to 5 traditional mezcals in our tasting room. Our hosts will guide you in the process of learning to recognize categories, processes, regions, states and how to taste mezcal.
The costs of the tastings are:
- 3 mezcals: $500 pesos
- 4 mezcals: $570 pesos
- 5 mezcals: $650 pesos
The costs are per person and lasts approximately 40 minutes to 1 hour. Prices subject to change without prior notice.